CIRCLE WELLNESS
Circle Wellness is a leader in pre-claim cost control strategies and corporate health and well-being solutions. We leverage more than 25 years of experience and innovative ideas to our program consulting, management and administration of services, all with a keen eye on measuring and showing results.

We proudly offer a variety of flexible corporate wellness solutions including comprehensive online and mobile platforms, custom health screenings, one-on-one health consultations, high-risk coaching, and in-depth analysis of health claims and aggregated data. And all tailored to fit your company's specific needs.
fundamentals program
Fundamentals Program from Circle Wellness is a plan that makes it simple to get a top shelf wellness program to your employees (and spouses, if you choose).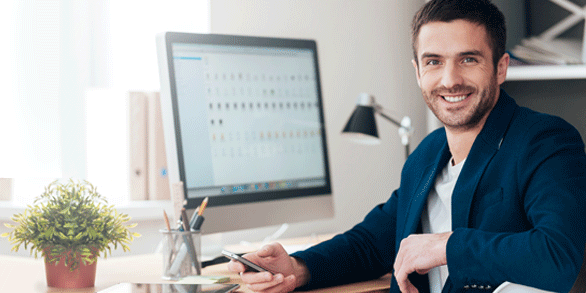 health & fitness wearables
Put one of the current trends in health and fitness to work for your company! Circle Wellness can help you integrate cutting-edge fitness wearable technology into your own wellness plan. From merging results from wearables into your company's wellness portal, to planning fun, interactive inner-office fitness competitions, we can help you make the most of what this technology has to offer.
private consultations
At Circle Wellness, we know that an employee's health information is only as useful as what they decide to do with it. That's why we led the wellness industry decades ago to offer private health consultations between employees and trained medical professionals. Whether conducted in person via a private one-on-one appointment or on the phone, our private coaching sessions provide people with tangible, practical actions they can take to improve their personal health and wellness, actions specifically targeted to their wellness needs.
telemedicine
Circle Wellness is pleased to provide access to caring, compassionate health care personnel - even when you aren't able to see those people in person! Our telemedicine plans allow participants to get the medical care they need anywhere and everywhere, at any time. No more waiting until you're home or until the office opens to have your medical concerns addressed: thanks to Circle Wellness, help is only as far away as your phone, computer, or personal device.